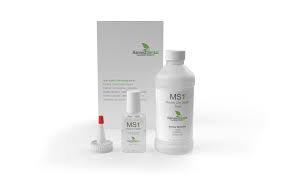 Harvest MS1 Master Die Sealant
Master Die Sealant
As a direct rejection to thick overlay sealers on the market, the ultra-thin Sealant MS1 is absorbed right into the granular structure of the gypsum. Die strength is attained through capillary action. 
With the light stroke of a brand-new bristle, the precious die is well protected and ready for die treatment.  At this point, it may also be scanned.
A chemical bond ensues with the Surefit die spacer for a robust coat that stays on long and stays on strong.  
 Character
Seals & protects.
Ultra thin.
Dries in seconds.
---
We Also Recommend