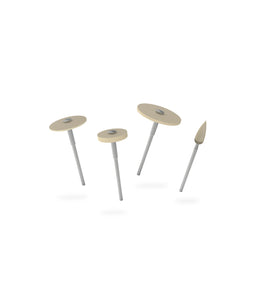 Harvest P3 Polish For e.max & Zirconia Shine & Polish
The polisher market is chaotic; Harvest stands for simplicity. 
Introducing P3, a simple, 1-step approach to the perfect final surface you're looking for. With slight pressure, control reduction, shine and luster with just one tool.

The moment you try P3 on zirconia, lithium disilicate and ceramic, is the moment you'll realize just how peaceful polishing can be. 
 Character
Created for ZrO2, LS2 and ceramics.
Simplified one-step system.
Loves to surprise.
---
We Also Recommend