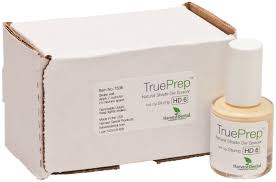 Harvest True Prep (Prep Shaded Die Spacer)
All ceramics now have a home on the die. 
True Prep is a dentine die spacer and shade guide system, revealing the underlying prep shade die through the crown.
Bypass the making of composite dies, and work to perfection right on the model.  Available in 9 stump shades.
 Character
Exists for All-Ceramics.
Shades master die.
Available in 9 stump colors.
---
We Also Recommend