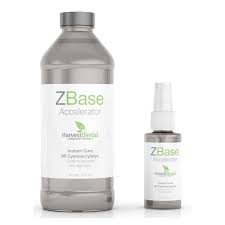 Harvest ZBase Blockout Material
During die treatment, use to fill in voids and undercuts with a resinous gel that is full bodied and easily controlled.  A market leader, ZBase essentially flows and contours like wax, and burns like it too.
Once applied, cure easily with ZBase Accelerator, which also cures all cyanoacrylates for aggressive bond strength.
Character
Corrects Die anomalies.
Full bodied and controlled.
Flows like wax.
---
We Also Recommend