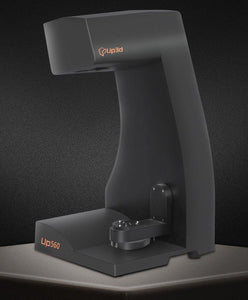 UP3D UP560 Dual 3.0MP Scanner
The UP560 dual 3.0 MP scanner is capable of the highest resolution scans for the most difficult cases. 
Dual 3.0 MP cameras
6 micron accuracy
15 Sec. Full Arch Scanning
90 Sec. Triple Tray Scan
18 Sec. All-In-One Scanning
29s 12-Units Die
True Color Texture Scanning
Unsectioned Model Scanning
All scanners come with all impression fixtures for crown and bridge, implant, impression, and removables scanning. All scanners come with 1 year manufacturer's warranty and everlasting original owner support. No re-occuring yearly license fees. You buy it, you own it. All scanners are open platform. Mix and match with any design software of your choosing.
---
We Also Recommend